Clean Dress
2017
Materials: Plastic drop sheets, cotton thread, steel hook and eye, humidifier, water.
See statement at the bottom of the page.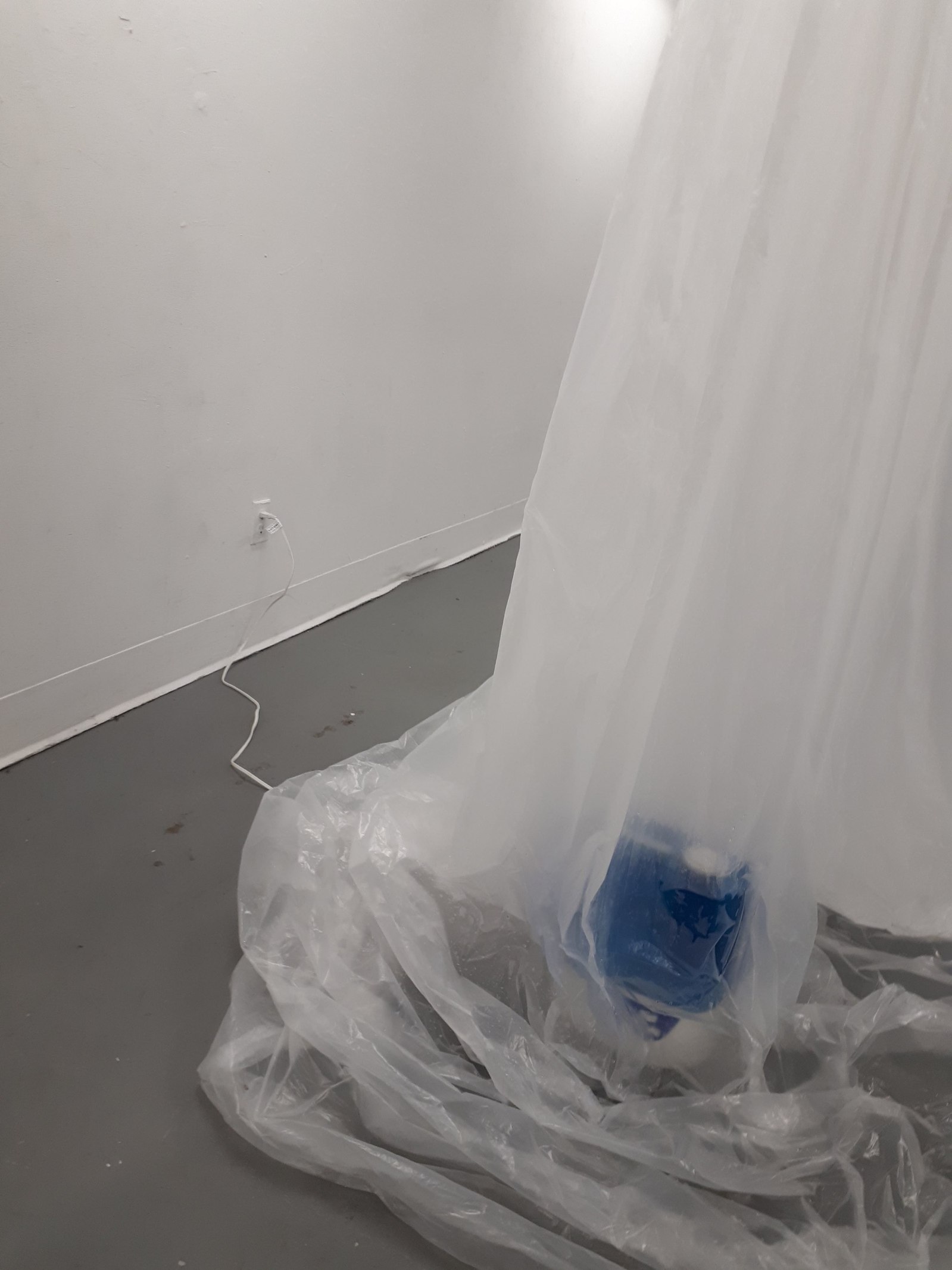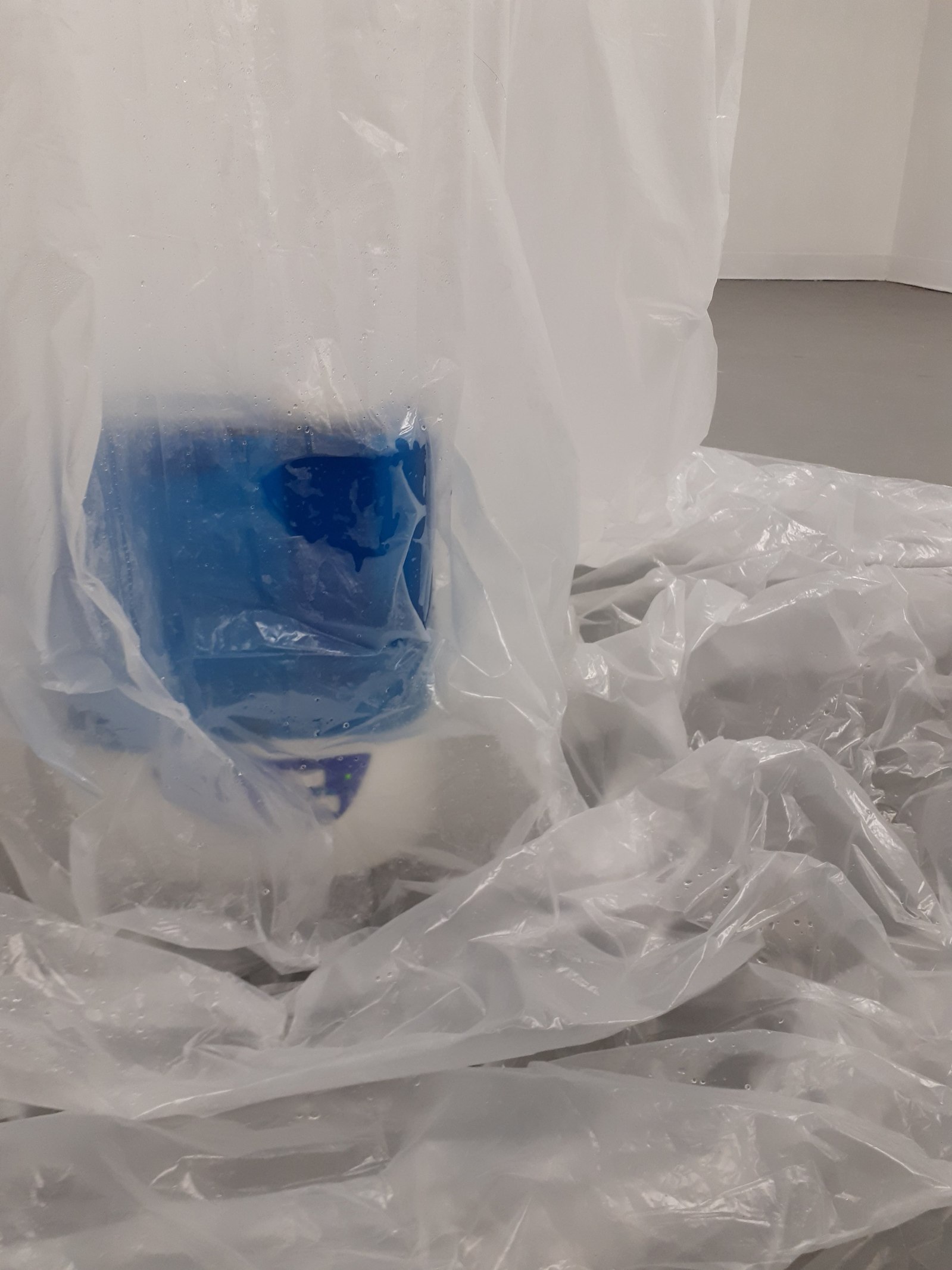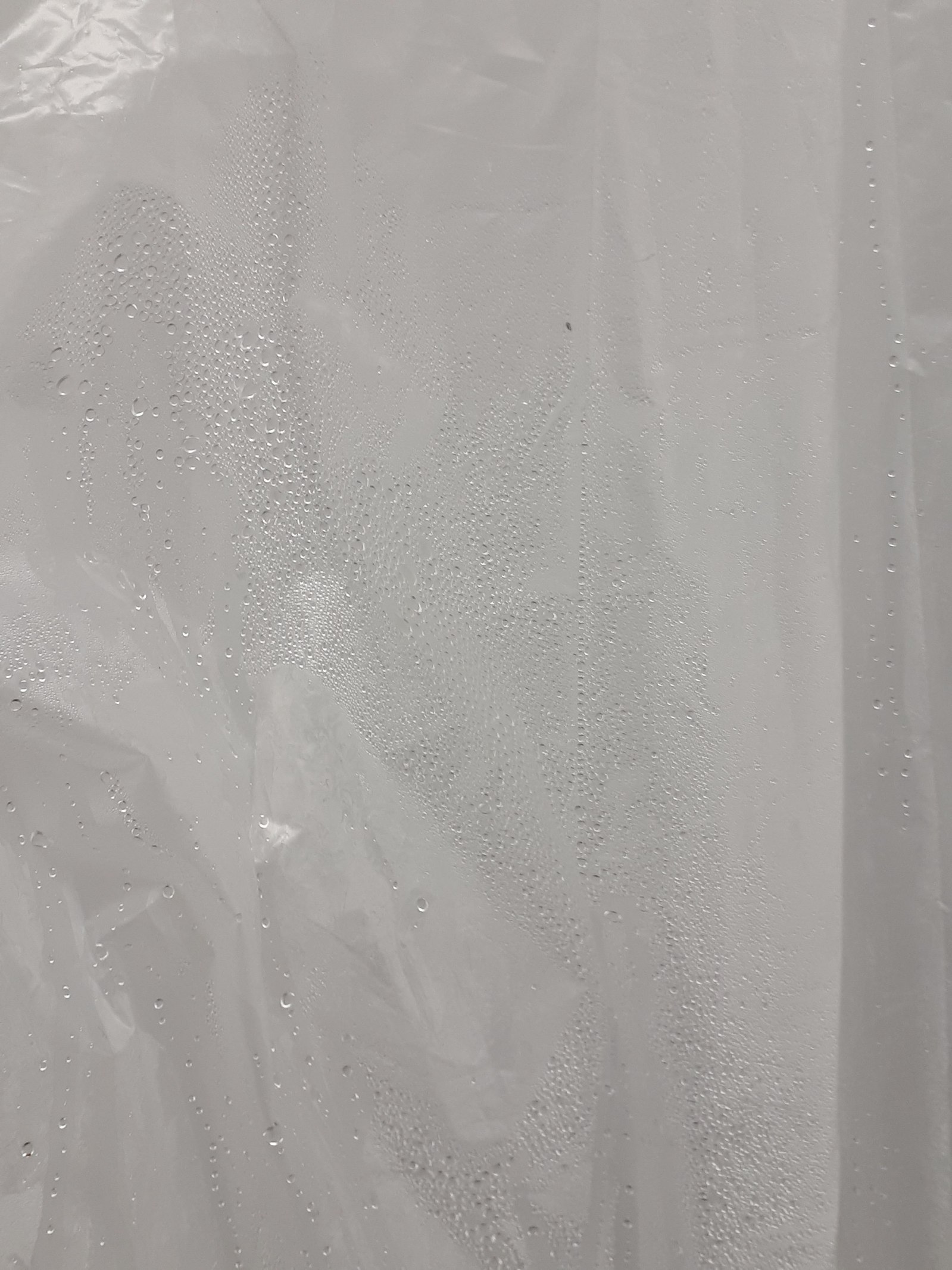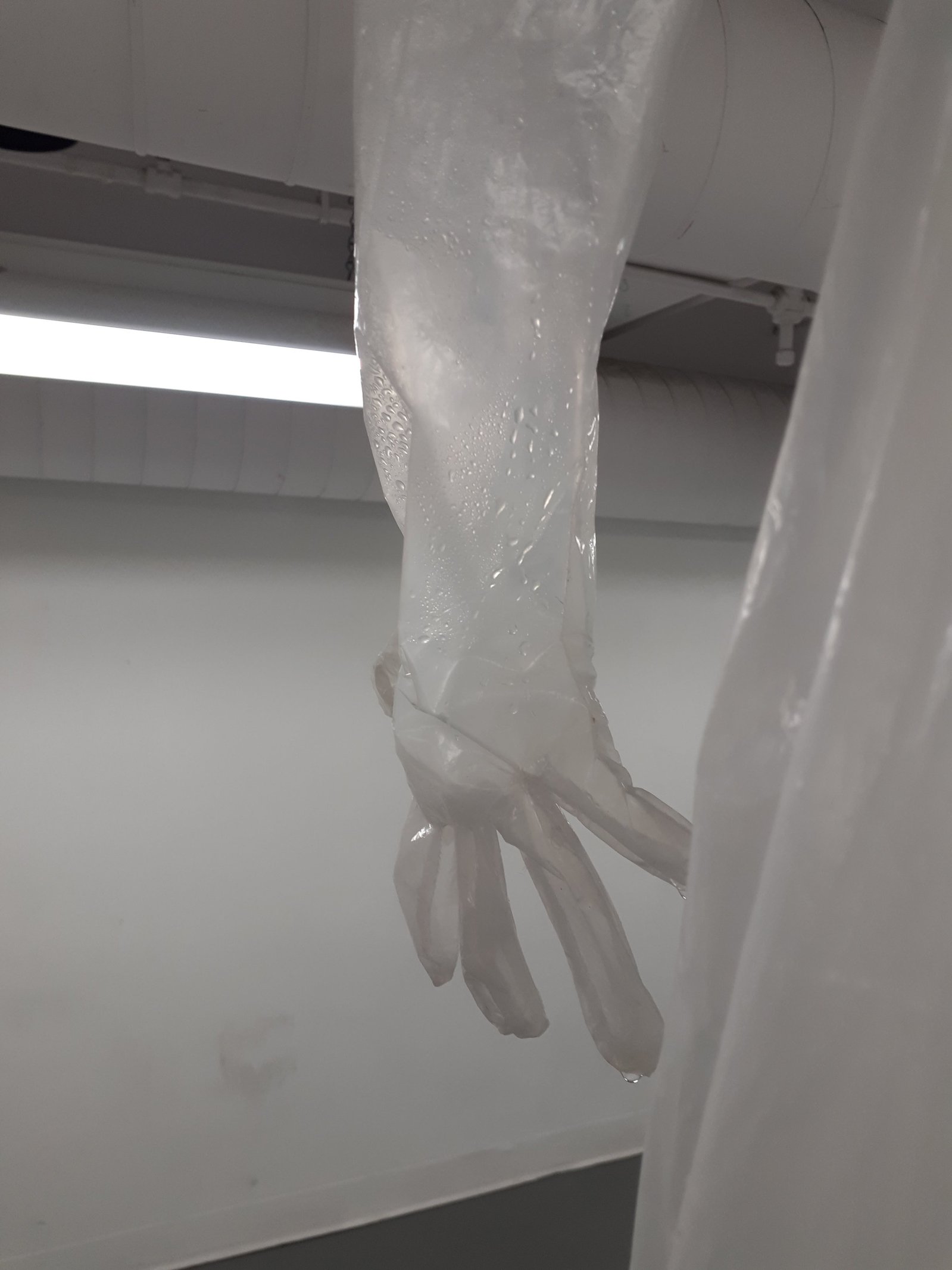 When washing the dishes rubber gloves are worn to protect your hands from dirty water. In their latex sheath your hands sweat as the skin is denied respiration. The garbage bag holds rotting things while presenting a clean, smooth exterior. Clean Dress is a glove, a trash bag, a drop sheet, a skin.